Join us at Mt. Shasta, the magical, mystical mountain which stands serenely near the top of California, for a five day cycling retreat. This glacier-laden volcanic peak provides the backdrop for superb cycling in a gorgeous, alpine region with dramatic lakes, rivers, forests, and memorable climbs. You can drive there easily from Northern California or Oregon, or fly in via Redding or Sacramento. Shasta is a bit remote, but that helps protect its quiet, wondrous setting. Mt. Shasta's special appeal will draw you back again and again.
The camp concludes with optional participation in the Shasta Summit Century (58, 100, or 135 mi) on Sunday. We don't organize that event, but it has a fine reputation and it covers a spectacular route. We will be riding it, too! You must register separately for the Shasta Summit Century.
CORPScamp Shasta features a specific route each day, with route sheets, support vehicle on the course, and two or more ride leaders. The group is encouraged to ride together at a conversational pace for the first ten miles, then everyone is free to ride at their own pace; most routes feature various distance options, too. Each afternoon at our CORPScamps features "The Yoga Social" with a rejuvenating yoga class taught by a fellow cyclist. CORPSyoga is designed for all camp participants, regardless of yoga background, or lack thereof, and is designed to help each camper unwind, accelerate recovery for the next day's adventure, minimize the chance of injury, and rejuvenate and restore energy balance. Social time before and after the actual yoga class gives everyone a chance to swap stories while enjoying herbal tea or wine and cheese. Each camp also includes two group dinners, plus optional hikes and other outings. One-on-one coaching and custom bike fitting is also available at extra charge. Every activity is optional, though; campers are free to "check out any time you like" if they want a break, extra rest, or private time.
Please understand that CORPScamp Shasta is designed as a multi-day lifestyle adventure - four days of fantastic cycling and outdoor adventure in an otherworldly place - and the camp is only as difficult as YOU want it to be. Most days, participants can make their daily mileage any number they want! We're not timing everyone and we're not keeping score. So please don't be put off by the name - CORPScamp is only as hard core as you want to make it! If you love cycling and want to get away from it all and enjoy the company, and insights, of fellow cyclists, then you will enjoy CORPScamp Shasta!
---
Images and Videos
Click here for the 2009 CORPScamp Shasta report and two slideshow!
Click here for the 2008 CORPScamp Shasta report, two slideshows, and three videos!
Click here for a three-minute video of highlights of the 2008 camp (also embedded just below)!
Click here for images and four videos of the Mt. Shasta area in Summer!
Click here for images and two videos of the Mt. Shasta area in Winter!
---
Registration & What's Included
To register for CORPScamp Shasta, you may pay by credit card via Active.com. (Stay tuned to our email newsletter for the announcement as to when registeration will open). PLEASE NOTE: There is a $100 Late Charge if you register after June 20, 2012. (We don't want your late fee; we want to know if you are coming, so we can accordingly, so please don't delay in registering for the camp.) Also, if you would like to pay by check - and thus avoid the Active.com surcharge - please contact us ASAP to request a paper registration form.)
Your $395 CORPScamp enty fee includes:
- Four days of awesome cycling: Route slips and maps; two ride leaders
- Support vehicle with cycling snacks, drinks, and energy foods on the road each day
- Dynamic Warm-Up each morning
- Yoga class each afternoon
- Two group dinners: Wednesday evening and Saturday evening
- Coaching and/or basic bike fitting, if desired (pro bike fitting available separately)
- AdventureCORPS 100% Organic Cotton t-shirt
- AdventureCORPS hat or cap
- AdventureCORPS water bottle
- Hammer Nutrition samples and catalogue
- Participation in the Wednesday evening raffle for a gift certificate from the Sacred Mountain Spa (includes 30 min sauna, 30 min whirlpool bath, 60 min massage and spa gift)
- Participation in the Saturday evening raffle for a variety of cool stuff, including the Grand Prize, a wool jersey of the winner's choice made by TBA.
- The OPTION to ride the Shasta Summit Century (separate registration: 58, 100, or 135 mi)

For non-cycling spouses and friends, we offer a $75 entry option which includes participation in the daily morning Dynamic Warm-Up, daily afternoon Yoga Class, both group dinners, and any other off-the-bike activities. Does NOT include cycling, cycling food, goodie bag, AdventureCORPS gear, coaching, bike fitting, etc.
Registration is limited to 75: First come, first served. Sorry, there is no discount for attending less than the full five day camp.
---
Host Hotels & Camping
CORPScamp Shasta will be based at two nice sister hotels which are located across the street from each other in quiet, quaint downtown Mt. Shasta. These are the Strawberry Valley Inn and the Woodsman Hotel Cabins and Lodge. Both properties will feature a complimentary breakfast that is served from 630am until 11am as well as a nightly Wine and Cheese that is served from 6pm to 7pm at the Strawberry Valley Inn.
CORPScampers are responsible for making their own hotel reservations directly with either property. Our special group rates and block reservation will expire 30 days prior to the camp, so please make your reservations ASAP! If you would like to match up with a potential roommate or carpool partner, please use this section of our blog to post your message to that effect.
The two properties have a limited number of rooms available at the special CORPScamp rate. The reservation code and information will be provided to each CORPScamp participant when they register for the camp (not posted here, so that only CORPScampers can use it). Do not delay in making your room reservations as our rooms will be released to the general public 30 days prior to the camp!
For those who prefer to camp, there is an absolutely fabulous campground located just three miles away at Lake Siskiyou. (As with the host hotels, they accept - and encourage - advance reservations. Their number is 1-888-926-2618, 8 to 5 PST.)
---
Daily Schedule
Check-In: We will have check-in on Wednesday from 1200 to 1230pm at the Woodsman Lodge in the corner suite, room 19. Please come there to sign the waiver and pick up your goodie bag, t-shirt, route sheets, and such. At 1pm, we will do a five minute off-the-bike Dynamic Warm-Up routine, then we will depart on the ride. If you arrive in the afternoon, and thus miss that ride, look for us later that afternoon instead to check in.
Each day's ride will begin from the Strawberry Valley Inn. All rides are non-competitive and can be shortened by simply turning around sooner or using alternate routes. There will be multiple distance options each day, plus opportunities to "add miles" and/or "more climbing" for those who so desire.
Sunrise is at 630am and sunset is 730pm. We would really like to see everyone depart on each ride together and spend about 10-20 miles each morning getting a proper warm-up and getting to know one another, before we eventually "go at our own pace" and spread out - that means we stay together as a group for at least ten miles each morning.
Wednesday, August 1:
1200pm: Check-In for CORPScamp
100pm: Meet, announcements, Dynamic Warm Up, Tip Of The Day
115pm: Ride start: Wheeling to Weed cruise: 36 miles
430-530pm: Intro to CORPSyoga: Yoga For Cyclists
600pm: Group Dinner Party at Strawberry Valley Inn (Catered by Chris and Dena's Grocery & Deli!) Includes raffle for a gift certificate from the Sacred Mountain Spa (includes 30 min sauna, 30 min whirlpool bath, 60 min massage and spa gift)
730-800pm: Movie Night! Details TBA!
Thursday, August 2:
630am: Breakfast at Strawberry Valley Inn (for SVI and Woodsman Lodge guests)
730am: Meet, announcements, Dynamic Warm Up, Tip Of The Day
745am: Ride start: McCloud Falls loop: approximately 85 miles with 5500' of elevation gain
400-500pm: Siskiyou Farmers' Market in downtown (It's open 330-600pm.)
530-630pm: CORPSyoga: Yoga For Cyclists
Friday, August 3:
630am: Breakfast at Strawberry Valley Inn (for SVI and Woodsman Lodge guests)
730am: Meet, announcements, Dynamic Warm Up, Tip Of The Day
745am: Ride start: Mumbo Jumbo:
1) Approximately 46 miles with 4000' of elevation gain (Mumbo Summit) or
2) Approximately 60 miles with 6100' of elevation gain (Mumbo Summit and Castle Lake)
430-530pm: CORPSyoga: Yoga For Cyclists
Saturday, August 4:
630am: Breakfast at Strawberry Valley Inn (for SVI and Woodsman Lodge guests)
730am: Meet, announcements, Dynamic Warm Up, Tip Of The Day
745am: Ride start: Stewart Springs Rd: approximately 54 miles with 6000' of elevation gain
130-400pm: Hike from Bunny Flats to the Sierra Club Hut on Mt. Shasta
430-530pm: CORPSyoga: Yoga For Cyclists
600pm: Group Dinner, slideshow, raffle and more at Strawberry Valley Inn (Catered by Chris and Dena's Grocery & Deli!)
OPTIONAL: Sunday, August 5:
500am: Breakfast at Strawberry Valley Inn (for SVI and Woodsman Lodge guests)
500 to 600am: Start of Shasta Summit Century (58, 100, or 135 mi)! You may ride any distance. Click here for a map of the route.
At the Ride Finish Line: Shasta Summit Century Post-Ride Meal
500-600pm: CORPSyoga: Yoga For Cyclists
Pre- and Post-Ride: Each morning, we will do a five minute off-the-bike "Ron Jones' Dynamic Warm-Up", then we will depart on the ride. (This is done while standing, so no towels or props are needed.) Each afternoon we'll enjoy and benefit from "The Yoga Social" - a nice yoga class followed by quality chit-chat time and tea on the lawn. Bring a yoga mat or big beach towel for CORPSyoga. (If you would like for us to purchase and bring you a yoga mat, please let us know. Figure about $25). Both of these very important pre- and post-ride activities will take place on the grass at the Strawberry Valley Inn.
---
Mt. Shasta: Gear Rental, Resources, and More
Mt.Shasta Chamber of Commerce Learn about Mt. Shasta and specifically why it's a phenomenal location for this camp! Check out the Siskiyou County Visitor's Center, too!
The Fifth Season: Your one-stop shop for everything outdoors-related, The Fifth Season has been supporting the community for over 20 years with a friendly attitude, wide-ranging expertise, and old school attention to details. They even have a pretty decent cycling section!
Sacred Mountain Spa: Located in downtown Mount Shasta, Sacred Mountain is one of Northern California's finest full-service day spas. They offer a variety of massage therapy services as well as healing and relaxation treatments. Each CORPScamp participant will receive a promotional card that offers a complimentary 15 minute chair massage, head & scalp massage, or a 30 minute whirlpool bath with the purchase of a massage. They are also providing us with a special prize for the raffle on Wednesday evening!
Chris and Dena's Grocery and Deli: Located just up the street from our host hotels at 900 S Mt Shasta Blvd, this local market caters our two group dinners and is a great place to stop for groceries, drinks, beer, wine, and made-to-order sandwiches and such.
Sereni-Tea: A great place for tea and more.
Berryvale Natural Foods Grocery: Located closer to downtown, but only a few blocks from our host hotels, Berryale offers organic produce and groceries, supplements, herbal preparations, plus an in-house café and deli.
Mt Shasta Pedali - the local bike club - and the Mt. Shasta Summit Century - the local super cycling event, which concludes our camp.
Click here for other great Mt. Shasta resources and business.
---
Weather and What to Bring
In August the average low temperature in the Mt. Shasta area is 48, while the average high is 83, with a monthly average of 0.4 inches of rain. In other words, perfect cycling weather is predicted! Click here for the current weather in Mt. Shasta and click here for detailed weather data for the region.
For cycling, CORPScamp riders should come prepared for any possible mechanical failure or contingency. At the very least, all riders should carry a spare tube, tire, pump, patch kit, basic tools, water bottles, money, personal and medical identification, cell phone, money, credit card, and a good attitude. We also recommend a yoga mat or large beach towel for the afternoon CORPSyoga class. Here's a Packing List you can print out and reference (Pdf format)!
---
Fueling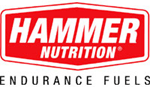 We highly recommend the fueling, hydration, and supplement products from Hammer Nutrition. Prepare yourself a "four hour bottle"* of Perpetuem, and HEED each day, bring along a flask of Hammer Gel and a container of Endurolytes and Anti-Fatigue Caps, and all you''l need is more water as your day unfolds out there.It's a simple but extremely effective way to sustain yourself for long days in the saddle. (We'll have a SAG van to provide water, but it's a good idea to bring a CamelBak, too.)
*Our "four hour bottle" includes four scoops of Perpetuem and four scoops of HEED. This provides 920 extremely tasty calories, including 24 grams of protein, eight grams of fat, and a nice selection of electrolytes and more, not to mention lots of great, long-lasting carbo energy. We drink this mix slowly (hence the name, "four hour bottle") and drink plain water at the same time (about one bottle an hour).
---
Important Registration Details and Policies
All entrants are required to sign the Accident Waiver at check-in (before beginning the event). The waiver may not be modified in any manner.
Entry fees are non-transferable.
CORPScamp entry fees are refundable, less $100, until July 15, 2010, upon written request.
We reserve the right to refuse service to anyone.
We will keep you up-to-date via our email newsletter, but only if you choose to sign up for it. We will also send some CORPScamp Shasta-specific email updates directly to all campers.
CORPScamp Shasta will take place rain or shine.
All riders must be friendly and must always display a good attitude before, during, and after the event.
All riders must carry proper personal identification and personal emergency contact phone number at all times while cycling. We recommend the fine products from www.RoadID.com.
All riders must wear a properly fitted and fastened helmet while cycling.
All riders must obey all laws and all relevant aspects of the California Motor Vehicle Code.
All riders must follow the basic rules for safe cycling, including, but not limited to: Ride to the right, single file at all times. Stop at all stop signs and red signals. Protect and warn one another about road hazards and traffic. Don't overlap wheels. Practice safe paceline and group riding etiquette. Be courteous to and cognizant of motorists.
Official Charity: Challenged Athletes Foundation
Click here for the "Race For a Reason" program - You can personally participate in our events on behalf of CAF - and even earn cool incentive prizes in recognition of your efforts! The Challenged Athletes Foundation was created on the belief that people of all abilities should have the opportunity to pursue a life full of physical activity and of sports. Be they recreational or in pursuit of a gold medal at the Paralympic Games, people with a physical disability are limited only by their access to funding. Click here to donate to CAF right now through a secure and easy-to-use webpage.